TO EVERYBODY
I am a German and live since 4 years in Malaysia...the real Paradise.....
come and visit Borneo.....it 's very near to the Philippines or Indonesian.
Borneo (Sabah) is the east site from Malaysia - about 2000 km far away
from the Capital City Kuala Lumpur.
Kota Kinabalu - the main City of Sabah - have also the international Airport.
From here you can pick up a flight to Japan, Hongkong. Manila, Australia, Brunei
and Korea. Only if you come from Europe you have to go over Kuala Lumpur.
I have also some good stuff for you, just download it direct from my links.
If you are interested in cooking (oooh sorry, I forget to tell you that I am an
Executive Chef), I will give you some good tips or recipes.
Last but not least: Please visit my Guest book!!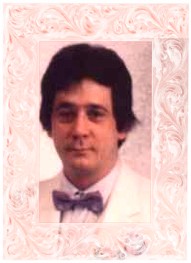 This page was last updated on 02/26/00.